Craft-Vac™
THE FASTEST MOST ECONOMICAL WAY TO MAKE MOLDS FOR CASTING.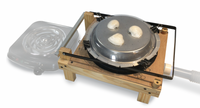 Craft-Vac™
The Craft-Vac is vacuum forming made simple. Produce dimensional images fast, economical and accurate using common plastic plates. The Craft-Vac also uses other plastics sold in flat sheets up to 1/32" (1.5mm) thick.
Buy now - DETAILS
GOT A BIGGER PROJECT IN MIND?
Craft-Vac™ has teamed up with WORKSHOP PUBLISHING to round out a trilogy of Vacuum Formers. From a Crafter's Corner to a Prop Shop, covering every level of forming with professional level results on a budget.
Detailed build plans and heat kits w/insulation board available for the Hobby-Vac and Proto-Form, just click the "DETAILS" box below to learn more.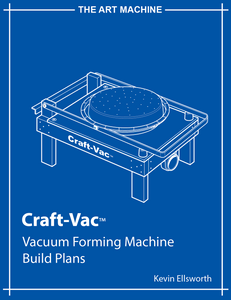 CRAFT-VAC PLANS
The Craft-Vac™ build plans are for serious Crafters, Makers, Hobbyists and Small Businesses that need a reliable and economical way to form plastic.
DETAILS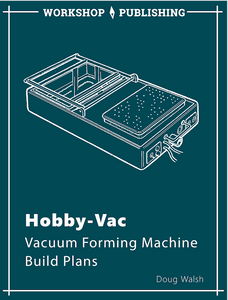 HOBBY-VAC PLANS
The Hobby-Vac is a workhorse. This 110 Volt flip rack machine is a versatile system that produces professional quality parts. Easy to use and no maintenance required.
DETAILS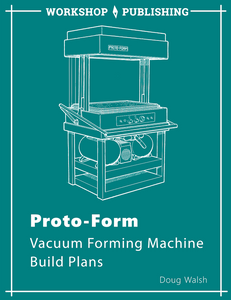 PROTO-FORM PLANS
The Proto-Form build plans are a detailed set of instruction to build a professional grade machine that allows larger parts and bulk output on a budget. A great addition to a serious builder and small business.
DETAILS